Macclesfield Astronomical Society organise frequent observing sessions from Tegg's Nose Visitor Centre, usually on Friday or Saturday Evenings.
The majority of our observing sessions are for members only and will be announced at meetings, on our Forthcoming events page and via a dedicated e-mail notification list.
The use of Society equipment can requested, but on most occasions members bring their own.
Obviously the weather will affect these dates but they are based around times of a New Moon.
We have in the past arranged public star parities in association with Cheshire East Council Rangers. We hope to reinstate those during 2016. These events are strictly by reservation only and will be announced as per our regular observing sessions.
Keep an eye on this webpage for update.
The forecast for tonight. It updates every hour.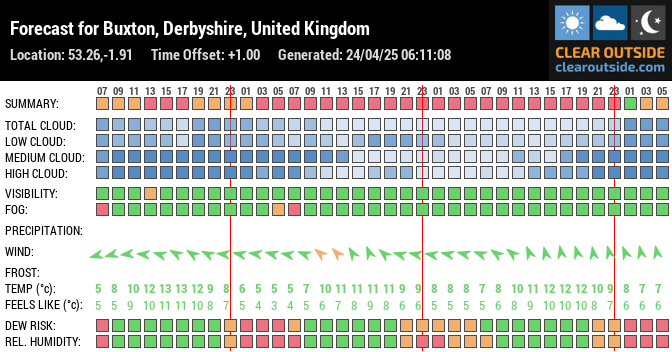 Top